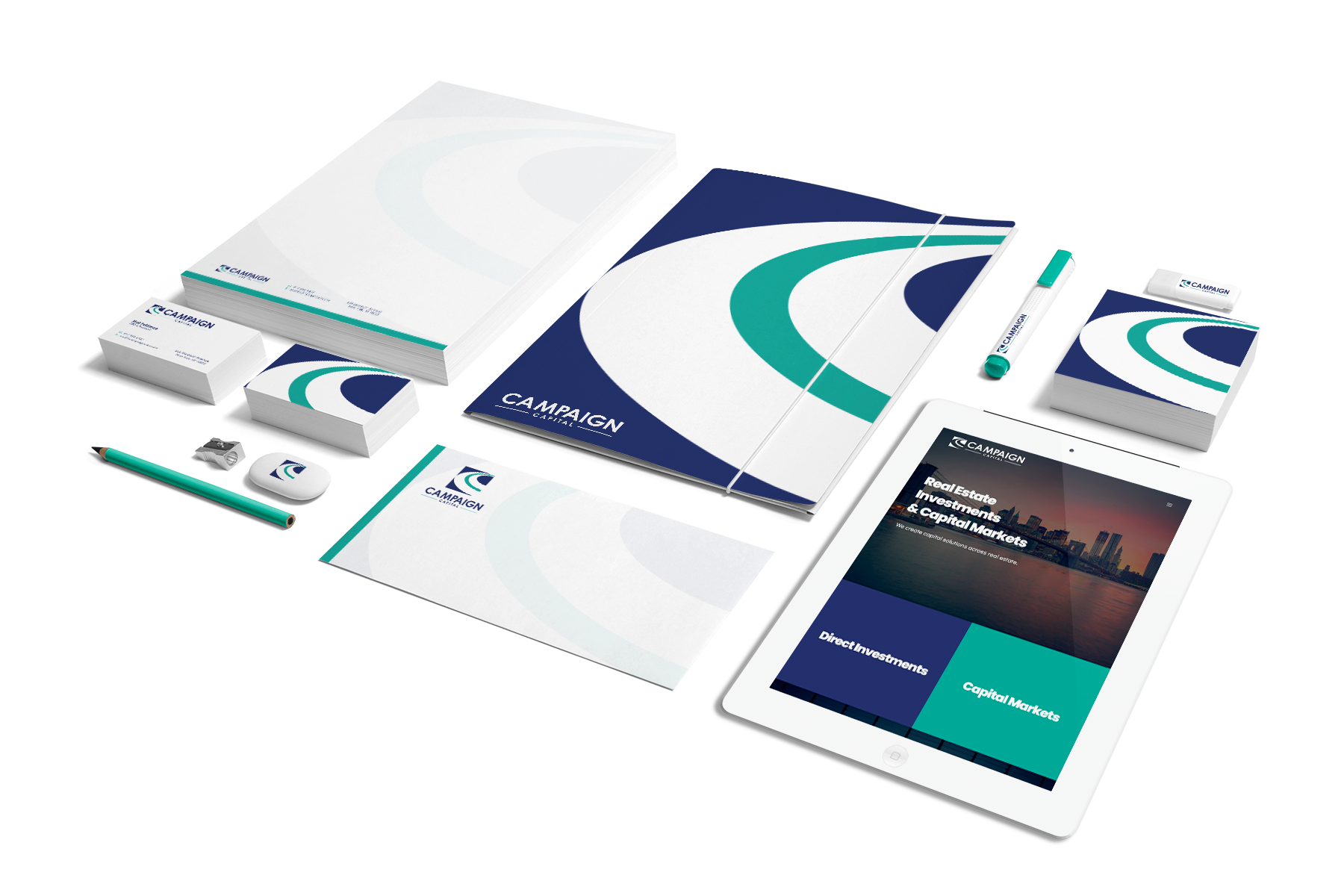 Don't just buy a
Logo

.
Invest in your

Brand

.
Joe Jensen,
Founder of Logo Design NYC
At Logo Design NYC, you're not just buying a logo…you're investing in a creative process. Our proven design process, driven by our talented team of designers has made us an award winning logo design company with experience in various styles, across all industries, throughout the world.
Our logo designers create 100% unique designs from scratch, resulting in a memorable masterpiece to proudly represent your visually brand identity.
No shortcuts, no templates, no clip-art, no nonsense.
3. Collaborate & Finalize
Our logo design process is unique, proceeding only after a thorough analysis of your plans and ideas. As an established logo design company, we know what it takes to convert thoughts, vision, and ideas into a visual symbol of recognition. Our goal is to create a unique, memorable logo that best represents your brand identity.
Need a second opinion?

I have been working on a logo for a while and contacted The logo Company to try and finish it for me. They went above and beyond my expectations, They were so professional and made my Logo come alive.I recommend them even if you do not live in New York.Thank you very much Megan and JoeWhyKnotUS

I can't say enough about how Joe and Megan complete transformed out vision and brand with their brand new logo and additional brand materials. We came to them with a loose idea of a logo for my cleaning company and they both took things to a different level. They went above and BEYOND what was expected in both the logo and our mascot. I highly recommend this company to anyone who runs a business, we already have received much praise for all the work they did. So happy with the finished product!!

One of the best and most responsive companies I have worked with: quality work and support.

Amazing service and amazing quality of work. Quick and efficient with very little effort from my end to get our website up and running.

I have had an excellent experience working with Joe Jensen over the years. I cannot recommend him enough. He is extremely adaptable to client needs and is able to see and deliver the 'client's vision.' It's been a pleasure thus far and I look forward to using Joe and his team again for any future projects I might pursue.

I've worked with Logo Design NYC on a few projects, and every time they are highly communicative and deliver amazing results in a timely manner. Thanks to the squad there!

Excellent experience. Consistent follow-up. Great creative. Landed on a logo I love. Says it all.

Joe and his team were very helpful throughout my logo design process! I'm very happy with the finished logo! I will continue to work with them for future logo and marketing projects.

The team at Logo Design NYC designed the new logo and store sign for my restaurant, and I could not be more pleased! Their customer service was excellent, and their design work is top notch. 100% Recommend.

I am very happy with the work that Logo Design NYC completed for me! They were able to take a very rough logo that was clunky, unrefined with the wrong colors... and turn it into a polished, professional-looking design.Working with Joe and Megan has been a pleasure. They really took the time via phone conversations and by creating multiple iterations of the logo to make sure that my vision for my brand was reflected in the final product. I was very specific in what I wanted and we kept at it until I was satisfied. Also worth noting: throughout the process, I pivoted a bit on the brand colors and I requested tweak after tweak... Megan took it all in stride and delivered everything I asked for every time —with decent turnaround time.This is what defines good business—quality product and warm/friendly, prompt customer service. Thanks!!!

Everything you could want in a logo designer – fast, affordable, and (most importantly) great designs based on my business and preferences. Couldn't recommend Joe and Megan at Logo Design NYC enough!

Working with Joe and Megan has been absolutely great for me they respond right away with whatever is needed for your business top notch Logos and information that's needed I would recommend doing business with Logo Design NYC

I would highly recommend hiring this company for your Logo and website needs. Very responsive to my needs and always on top of things. Thanks again !

Working with Joe has been nothing but an amazing experience. We started off with creating a logo for our new restaurant & then ended up changing the of the restaurant last minute. He was so accommodating and helped us create a brand new logo in just a few days. We absolutely love our logo!! The company also provides a number of services, so this is a one stop shop for any startup restaurant or company. We would very highly recommend this company & ask for Joe - he is the best!

I don't know where to start but this company is absolutely amazing. I had a last minute urgent request to finish a logo, product label and business cards. In 1-2 day time frame they exceeded all of my expectations and then some. Joe also recommended me a quality printer that had same day turn around time. Going forward I will always give myself enough time in the creation process but it was extremely kind that they came through immediately. Joe and his wife are extremely creative, talented, and professional.I highly recommend and stand by this company. Will always count on them for future business needs.

Excellent serviceSpoke with joe first on the phone and explained what I was looking for! The website is great and easy to express what your looking for! Very quick with sending logo designs and also altering them to my liking! Very satisfied customer

Joe and the Logo Design NYC team were a pleasure to work with. We would highly recommend this company to anyone in need of a professional logo or marketing team. Joe took the time necessary to make sure our team was satisfied with the logo. Great communication and quick turnaround time on revisions. Affordable, easy to work with and incredible graphic design skills. We will be using Logo Design NYC for our future plans.

You MUST use Logo Design NYC for your logo, branding and business look. They created some really impressive and creative logos for my business and offered me a few extra options just in case I didn't like the other ones they presented. All the logo options that were presented to me were really on point with my description and represented my brand. It took me a while to decide because there were things in each logo that I loved. I highly recommend using them and will most likely be returning for additional branding and marketing materials.

Megan and the team at Logo Design NYC are top-rated across the board! They created a high-quality logo for our business that perfectly captures what our business is about. Throughout the process, the team was very communicative and made me feel very confident that they were going to deliver a great finished product (and they did). Due to their great work on our logo, we have partnered with them on our website design also, and will continue to work with them in the future.

LOGO DESIGN NYC IS SIMPLY THE BEST AND MOST ATTENTIVE & TALENTEDGRAPHIC DESIGN COMPANY... I HAVE EVER EXPERIENCED:-------THEIR DESIGNER TEAM APPROACH TO GRAPHIC DESIGN IS REFRESHING AND ENERGIZING...AND THEN I FOUND OUT THAT DO MORE THAN JUST LOGOS....WOW!!!!-----I TRULY BELIEVE EVERYONE SHOULD TRY THEM FIRST BEFORE WASTING YOUR VALUABLE TIME WITH THE REST...LOL🤣

My experience with Logo Design NYC was phenomenal. I like the fact that they took there time to work with us.

They did great job making nice logo for my business. I have tried other firms, yet those are very responsive, quick and professional. Working with them was great experience.

Working with Megan / Logo Design was a great experience. They made the process of getting a professional logo SEAMLESS!Very open-mined very caring company and designers that will go above and beyond to make sure your vision is satisfied..I wish I could give 10 stars !!

Megan patiently worked with me to refine my design concept and produced a final logo design that exceeded my expectations. I have no hesitation in recommending the firm.

We have used this company for almost all our marketing needs. Highly recommend Joe and his staff.

Working with Megan to create our logo was such a pleasure. She was extremely professional and highly responsive to my emails and requests. She went above and beyond what I had expected to throw ideas my way, which proved highly valuable for my design objective. They come highly recommended!

Excellent service, fast responses, product delivered as expected. Will be retiring for more help with branding my start-up. I am very happy withLogo Design NYC services. Megan and her team Communication was exceptional.

They did a really great job..

Fantastic experience, fast and thorough communication, with personalized attention to detail - the team at Logo Design NYC are efficient and highly recommended.

This company was amazing. We set up our new business and the service and quality design I got blew my expectations out of the water.

Premium Window Cleaning L.
It's been an absolute pleasure working with Megan and her team. I inquired about getting a logo done for my new growing window cleaning business and she very easily worked with me on my project. Took about 2 weeks to perfect the logo and they also store your logos so if you ever need any future changes made you can reach out to them again! 5/5 would recommend.

I was in search for a logo for our new startup. I called Logo Design NYC and I knew they were a great fit from the start. No pressure tactics. They spent time with me on the phone talking about the steps and different plans they offer. Once I picked the plan, I was contacted and they quickly started working on the project. I was blown away on all the different choices I had. Everyone option they gave me I loved. They are fabulous and I will be using them again.

Working with Logo Design NYC was great . They exceeded my expectations and delivered a logo that I am so proud to display. I highly recommend logo design nyc and I look forward to working with them again in the future.

Logo Design NYC is a Jem, as a start up business it's hard to get the right people to turn your ideas into reality. Working with Megan was you dream, she took her time to understand what I was looking for in a logo. Also gave me more than enough options to choose from. That speeches volumes to me and I recommend Megan and Logo Design NYC to and business big or small.

Totally professional and familial experience at the same time...Logo Design NYC listens and expresses your ideas...and will give you new ideas also...During this covicious era, they were also very understanding...High Quality, Professional...Highly recommend hiring Logo Design NYC...

From start to finish, Joe and his team were responsive, dedicated and flexible in delivering a logo I'm proud of.

My name is Sean Cassidy and I am the First Vice President of the Food and Beverage Association of America. Logo Design NYC created our new logo and built our new website. They were a pleasure to work with and I would recommend them to any of my industry contacts. During the process they were quick to respond to any of our requests and completed the project on time. They continue to work with us supporting the website and have been awesome.

A huge Thank You to Megan Church of the Design Team for Logo Design NYC for working with me to design a great logo for my business. Quickly after I paid for one of their logo packages, I was immediately contacted by Megan with a wonderful enthusiasm and passion to assist me. She worked hard to understand what I was looking for in a logo for my business, but what was most impressive was her willingness to take all my suggestions and work them into the final design. She provided me with many options to choose from and I was very happy with the final product. Megan had great communication, timeliness, patience, and creativity – thank you Megan and Logo Design NYC. I highly recommend their company.

Megan was amazing. Attentive, helpful, quick to respond, creative and pleasant. My experience with her was one I didn't want to end. Which is why I decided to use her for all my future projects. What an incredible journey and experience. Great job guys!!!!

Logo Design NYC exceeded all my expectations when it came to designing a logo for my foundation. Before, finding Logo Design NYC online I used two companies prior and non of them came through. Joe definitely came through and made my logo come alive after going back and forth with changes multiple times. He and his team were very patience with me as well. I highly recommend Joe and his team for any logo design or even if you're looking for ideas which they will bring to life. Thank you again to Joe and his team for being patience and professional.

Working with Logo Design NYC was great! They took the time out to speak in detail, understand the brand and what we are looking for. They produced quality designs in a timely manner. I highly recommend working with them!

These gentlemen with this company are masters of there trade. There years of experience and knowledge of business branding really shines as I am 100% satisfied with the direction of my business.

Love my logo! Joe is awesome! I would definitely recommend Logo Design NYC to anyone looking for great designs!

I employed this co to design a logo & trade publicityJoe & his team were greatEffective efficient & professionalThey accomplished professionally and in good timing and order ( they perform There tasks @ night and on the week endsJoe and his staff @ Logo Design NYC are Talented knowledgeable professional effectiveAnd politeI recommend them highly

This team did logos for my law firm and they were great to work with. Their people were very responsive to my questions and feedback and their ideas were cool. I'm a satisfied customer and I'd use them again.

Fantastic Team, great work!Highly suggested for corporates seeking a professional team capable of delivering quality designs.Thank you Logo Design NYC.

Logo Design NYC and its team are the best in NYC! Our experience with the team was fantastic! Super professional and quick!

Logo design was great - they were fast, reponsive and did a great job!

I was a tough customer and they went above and beyond to make my dream logo. Extremely responsive, quick, and affordable! Absolutely love my logo for my boutique! Thank you

The Logo Design team was super helpful in turning the ideas I had about my new brand into a reality. Always quick in responses and getting me revisions and final artwork. It was a fun and easy experience 🙂

Every point of contact, deliverable, turnaround, quality, and pricing has been above and beyond expectation. Because of this, I'm hiring them long-term for "above and beyond" the logo. Joe is a rare gem.

The guys Mike & Joe...Joe & Mike...made my experience easy, exciting, painless, professional and overall pleasurable at a fair price.There are less expensive...(not that they are expensive). But the value here is really really worth it. Why? The end result is just awesome! My project came out above my expectations and this is not my first time with a project like this.I recommend you stop sorting out the lower priced competition trying to figure out who can do a good job at those prices. It's a big gamble.If you are picky about the image you want to project as I am. Call these two guys now because they will make you look great.Ps. They listen well and integrate your desires through their expertise and skill sets and you wind up with a winning image.That's what I was looking for. That's what I found. You found it. Don't pass it by.

We both work in advertising so selecting an agency to bring our personal new business in life was needed a strong, professional, and youthful tone. The team not only delivered on the brief but helped us pivot to different elements for our brand tool kit which made it come to life like we've not imagined. They are responsive, always on time, and are super personable. They don't over- recommend or are pushy. They are honest! Would recommend them for any new business starting out.

Logo Design NYC exceeded all my expectations and came up with beautiful designs for our rebranding. They were so helpful, informative, and extremely receptive. Highly recommend!

I am from MS and couldn't find anyone that could create a logo like I wanted for my non profit animal rescue. Joe and Mike immediately responded to my e mail. They were able to create EXACTLY what I wanted in a logo. They listen to every detail of what you want and don't want. Not to mention they are super creative and beyond talented with their work. Super friendly guys and very professional. I would highly recommend them to anyone!!!!!!! I LOVE MY LOGO!!!! Thanks guys.

Logo design NYC is an amazing team that worked with me every step of the logo design process and brought my really specific dream to life in logo form! Joe is a great person that advised me the whole way as well and reminded me of my options and how to take full advantage of the package that I chose. Overall if you need a logo, website, or anything design related, go to this business because they will be sure to take care of you!

The team at Logo Design NYC are the best in the business. I had a logo designed for my newly formed company, and they took my rough ideas, worked with me on creating various renderings, and ultimately created a logo that I couldn't be more happy with. Their prices are fair, and they respond to emails and inquiries in a timely fashion. Logo Design NYC is a professional company that I would recommend to anyone looking for design services. Job well done guys! Thank you.-MazztechEntertainment

Loved working with them! With a million things going on during my co. launch these folks made the branding and marketing aspects super easy and stress free... highly recommend!

Logo Design has given us immediate hands on design advice and closure when requesting last minute design changes. The quality customer support is consistent throughout and makes our job easier when marketing our company. I would highly recommend them to anyone searching for a personalized, knowledgeable design marketing company

The guys at logo design are great. They are creative, professional, accountable, patient with a very quick turnaround time. I truly recommend them for your logo and design needs.

Good with general enquiries and helpful responses...

Logo Design NYC is one of the best graphic design and marketing firms in New York City. Their technical design and graphic abilities are second to none and they are very efficient, responsive, knowledgeable and user-friendly. We strongly recommend Logo Design NYC!!!

Excellent customer service, excellent result.

The team at Logo Design NYC created our new logo for Pretty Please Skincare. We absolutely love it! Working with them was a pleasure.

Sidra Saucedo Original Gmail 2 of 7
These guys are the best ever! I have never been more thrilled to work with fun young people, who have a lot of knowledge about Cyber space. From designing a logo, that I changed more the ever. To giving advise on what I need and what I was ready for as a first timer.They kept working with me on the details until it was perfect. They even cleaned up, when I over thought it to the point it was a big mess. Starting from scratch. Still they aim to please and were exceptional patient until it was to my liking. They are worth every penny and should charge more! If you work with anyone else, then your probably just not having fun. The make the Fun in fundamental. When your starting a business and you don't know what your doing, these are who you want on your side. Honest, integrity and plane good old fashion morals, you can't get better, anywhere in NYC!

This is the best company I had the opportunity to work with in designing my log and website. The were very professional and patient most of all honest. The were a great couple of professionals men, I had the pleasure working with, will put there full attention on the project. I would recommend them in a heart beat!. If you are even a first time person trying to get a concept of everything involved with branding yourself, these boys is all there is to know about designing a website, they are happy to walk you through it. This company is a place to make you feel safe and not give you the run around. After all my research, I found my self feeling right at home. Which was important to me being a first time author.

These guys were great! Amazing work, great team, patience beyond what one can expect. These guys stuck with me and followed through giving me an awesome logo even with me being difficult! I really recommend this company!

Accolades to the design team! They took my vision for a logo and created something FANTASTIC! Working with them every step of the way was a pleasure. And now I am the proud owner of an incredible logo to share with the world!Highly recommended!

Logo Design NYC worked with me on my company logo. I LOVE IT!!!! They were able to interpret my ideas to come up with something that exceeded my expectations! In addition, their turnaround time was impressive!!!

Logo Design NYC really delivered with their design concepts for my logo.Anyone who needs a logo designed this is the place to go.Very affordable and very responsive when it comes to concerns or alterations.

Amazing, professional and affordable logo design services! Highly recommended!

Logo Design NYC came up with a number of great options for my company logo design, and helped whittle the choices down to my final choice. The Logo Design NYC team was responsive to my comments and changes, and enthusiastic about making sure that I was satisfied with the final product. I would highly recommend NYC Logo Design to any business owners looking for a unique and professional-looking logo.

Vet2Mentor was completely satisfied with the exceptional work Logo Design NYC provided. This company was efficient, reliable, and dedicated. Logo Design NYC responded to all my inquiries quickly and made all changes in a timely manner. I would recommend this company to anyone looking for an efficient and dependable service. They receive ***** stars in my rating.

Hi I recently had my logo come to life with Logo Design. I had my logo designed before, but I knew it was missing something. I brought it to Logo design and they worked their magic. They revised my logo numerous times just to satisfy me and that meant a lot to me. I will be using these guys again for future work. Thanks again Logo Design.

LogoDesignNYC made me an amazing logo that I used on all of my web and print material. Great price and amazing services. Thanks guys!
Latest News
Last Updated: November 14, 2023

Last Updated: March 28, 2023

Last Updated: May 5, 2023

Last Updated: February 2, 2023